Y'all, I went out last night. To a concert. And I drank. And I danced like a fool. And it was awwwweeeessoooome! (I can totally hear you reading that in your best falsetto voice)
It's kind of funny because I was just complaining about not being able to find good Latin Pop last week. Then my surrogate little brother, Brandon, forwards me an email about winning passes to see Juanes taping live at ACL theater. After 3 emails, I finally stopped having a DUR DUR moment and realized the "Wanna Join Me" in the subject line was him inviting me. HELL YES I WANT TO GO! Si #SeHablaMusica yo!

The show was AMAZING. Seriously, we got to catch up while we waited in line to get in the studio, then we were in awe of how close we were. When Juanes came out, O.M.G. no words. He has a 13 member band that rocks, hard. Who would have expected that I'd be moshing to Latin rock? Actually, I'm pretty sure I was. Or not, because I don't actually remember what moshing is but I was definitely dancing like a maniac and screaming the lyrics with my Brandon new little buddy I met at the show. (Hi Melissa!)
After watching one of your favorite artists ever play his guitar BEHIND HIS HEAD just FIVE feet in front of you, listening to his albums at work with your cheapy headphones is a bit anticlimactic. And sad. The sound is meh, you miss the vibe of the concert, the drink in your hand, the live variations on your favorite songs. It's damn near tragic and you want to cry because there's nothing like being at a live show. ::ok, daytime emmy:: < < Name that movie< <
Sigh. Back to the real world. It's kind of sad panda fake smile like this:

And I work and listen and sit sadly because I'm not at a concert with a delicious Deep Eddy Sweet Tea Vodka in my hand. So blah. Not at all colorful like me. Then I saw these and I knew I wanted needed them. Neon pink or blue? YES PLEASE.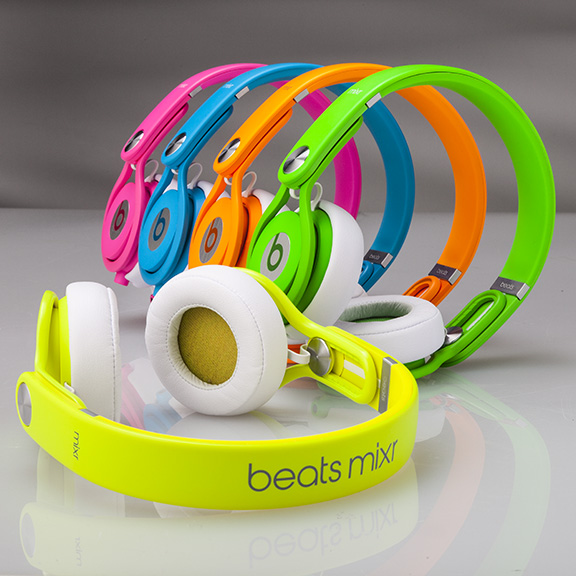 Image provided by TargetAND Dr. Dre Beats Mixr headphones too? HELLO! Who needs some more than a humungo music lover like me?! No one, that's who. I've always wanted Beats headphones because it seems like that's what all the cool music people and athletes wear (do you see them wearing Bose? No.), but being a practical mother with kids, I just couldn't justify getting myself some. Plus, they weren't *that* cute because they were either black or white. Meh.
Beautiful Target Fairy, if I had those, even though I am constantly slammed at work and I go slightly crazy because my to do list currently has 18 items on it, and none of them are as easy as "schedule a hair appointment," I'd be able to bop my head and smile. And think happy thoughts. Really, it's a mental well being thing. On my very worst days in the throes of depression and anxiety, I still remember shutting out the world getting lost in my headphones. I still do that. Target Fairy Godmother, you want me to be happy, right?
So here's a little pic from last night. Pretend you can hear me thinking: "OMG I'm smiling because I'm so happy I that I have my very own awesome headphones! It's as awesome as getting ready to see Juanes live in concert while he's being filmed for his own concert special! The only music related thing that would make me happier is actually MEETING John Mayer and Phillip Phillips when Brandon and I go to the concert in July."
I don't just want them, I NEED THEM. I'd carry them around in my purse everywhere I go and if I was sitting in the waiting room at the doctor's office for an appointment I'd throw those bad boys on without an ounce of shame. People would be all BAM, that girl is hip. Even though she's wearing business clothes or TOMS.  I'd be the coolest chick at Starbucks on Saturday morning while I waited for my girls to get done at their dance classes.
Please, Target fairy get me some pretty neon Dr. Dre Beats Mixr headphones because I'd give them a great home and would never share them with my kids. Ever. Plus, Dr. Dre would be so happy knowing that his products put a smile on a hard working mama's face. And yes, I do in fact have Dr. Dre in iTunes.
xoxo,
Your loyal shopper forever and ever–Jess
P.S. it's not too late to enter my giveaway for a $25 Target gift card! That won't buy you Beats, but it'll get you a couple new albums. Or a cute dress…or, well I doubt you need help spending money at Target.
P.S.S. I wasn't compensated for this post. But I really do want to win some of these.